Mayor's Message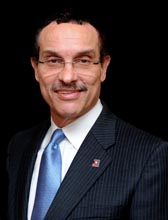 Dear District of Columbia Residents:
On behalf of the residents of the District of Columbia, I submit to you the District of Columbia Fiscal Year 2014 Budget and Financial Plan, entitled "Investing for Tomorrow."
This proposal is the District of Columbia's eighteenth consecutive balanced budget. As you know, the District's economy is growing rapidly, with more than 28,000 private sector jobs created over the past two years and an unemployment rate that has fallen nearly three percentage points. To support our growing population and to continue building a more prosperous, equitable, safe and sustainable city for all, my proposed budget makes important investments in three key strategies: (1) growing and diversifying the District's economy; (2) educating children and preparing the workforce for the new economy; and (3) improving the quality of life for all residents. As the title of the budget suggests, investing in these strategies will build a better tomorrow for all District residents.
We are proud that this budget proposal is balanced and structurally sound. But perhaps most importantly, we are pleased to be making the critical investments needed to ensure the District's tomorrow is even brighter than today. I look forward to the Council's review of this proposal, and to working together to finalize and execute our budget for Fiscal Year 2014.
Yours in Service,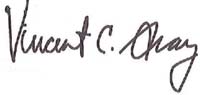 Vincent C. Gray, Mayor